NuCara Home Medical Equipment
ATTENTION NUCARA PATIENTS: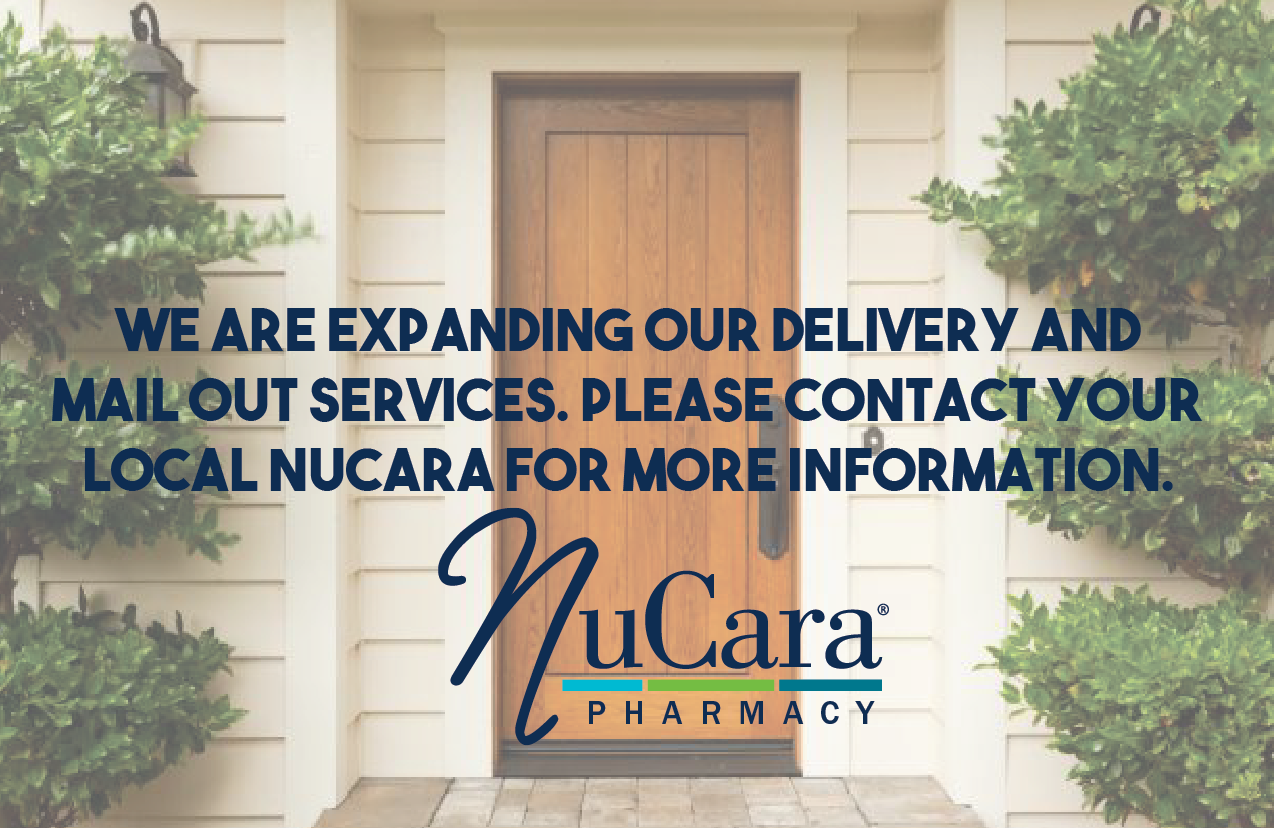 At NuCara, we take the prevention of the spread of infectious diseases, including coronavirus, very seriously and are taking additional precautionary steps during this period of heightened risk.
During this time, all NuCara Pharmacy locations will be offering high-risk patients the options of FREE delivery and/or mailing of prescriptions at no charge. In addition, many locations will be providing curb-side pickup.
Any patient who has been exposed to coronavirus, or who are experiencing similar symptoms, are encouraged to take advantage of these options to help us protect our staff and patients from illness.
Please call your local NuCara for more information about these delivery/mailing options.
For more information on NuCara's COVID-19 response, click HERE.

TWO GREAT COMPANIES…
Hammer Medical Supply is now NuCara Home Medical.
To better serve our patients, we decided it was best to be known under one name. This will allow us to expand our services and our footprint. NuCara Home Medical remains a locally-owned provider of home respiratory equipment, mobility equipment, and home accessibility products.
Click Here To View Our Monthly Sales Flyer
Our Equipment
NuCara Home Medical is proud to be your choice for all your home medical equipment needs.
We have a large selection to choose from, including:
Home and Portable Oxygen
Sleep Apnea Treatment
Vest Therapy
Non-Invasive Ventilation*
Cough Assist
Standard Manual Wheelchairs
Consumer Power Wheelchairs
Scooters
Customized Manual Wheelchairs
Customized Power Wheelchairs
Rehab Shower Chairs
Bathroom Safety Aids
Hospital Beds
Patient Lifts
Enteral Feeding Supplies
Sports Braces
Wound Care Supplies
Compression Stockings
Diabetic Shoes*
Breast Pumps*
* Some services are not currently offered in all NuCara Home Medical Locations