Our goal is to deliver the best pharmacy value without sacrificing the quality of care prized by our patients. NuCara owns and manages over 20 full-service community based pharmacies in Iowa, Texas, Illinois, North Dakota, and Minnesota, with several specializing in Compounding.
At NuCara, we prioritize one-on-one patient counseling and medication management. Check out some of our special Community Pharmacy programs below that allow us to deliver quality health care to patients; from infants to seniors.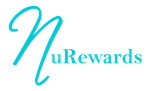 With the NuRwards program, you can earn points for every dollar you spend at NuCara. For every 100 points earned, you'll receive $5.00*!
To sign up for a NuRewards account, stop in to any of our NuCara locations today and start getting rewarded! You deserve it!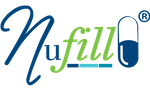 Why make multiple stops to the pharmacy when you can coordinate all your refills to fill at the same time each month?
Nufill is a medication program designed to synchronize refills on a monthly basis and a convenient and timesaving service available to all our patients!