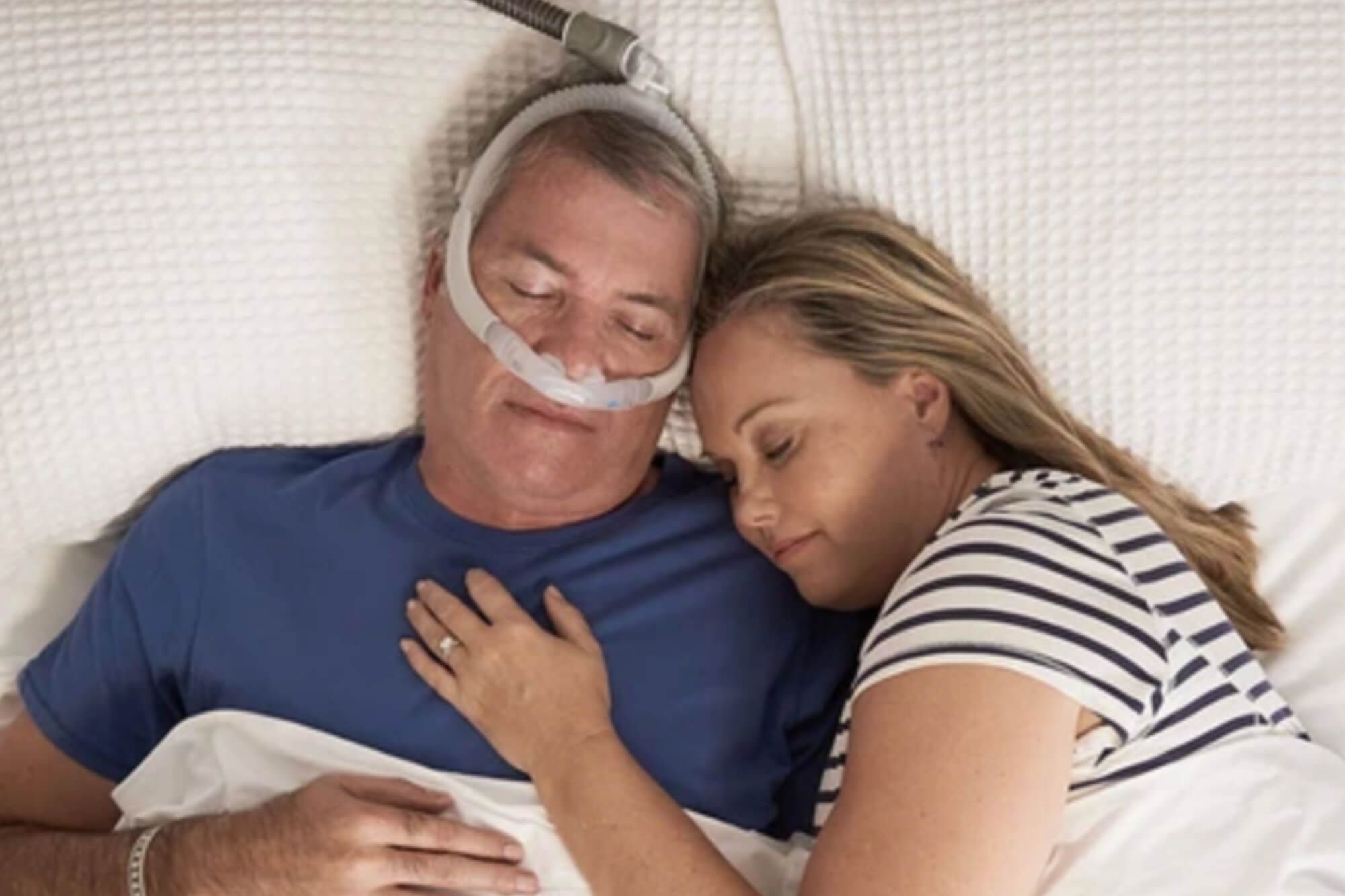 Sleep Apnea
As a locally owned and operated leader in sleep therapy, NuCara Home Medical can offer you the personalized support you need to get a good night's sleep.
What is Obstructive Sleep Apena?
Obstructive sleep apnea (OSA) is the most common sleep-related breathing disorder. It causes you to repeatedly stop and start breathing while you sleep.
There are several types of sleep apnea, but the most common is obstructive sleep apnea. This type of apnea occurs when your throat muscles intermittently relax and block your airway during sleep.
Left untreated, OSA can increase your risk of health problems, including cardiovascular disease, stroke, high blood pressure, diabetes, and more.
Signs and symptoms of OSA include snoring, sleepiness, fatigue, morning headaches and waking up gasping are a few of the most common symptoms.
How do you Treat Obstructive Sleep Apnea?
At NuCara Home Medical our sleep therapy clinicians are committed to helping you get a good night's sleep, by providing you with individualized mask fittings. As well as, a customized CPAP/BiPAP setup and maintenance services. Some of the recommend treatments include:
CPAP

Bi-PAP

Auto-Pap

Bi-PAP ST
These devices provide airflow at prescribed pressures during sleep and help maintain open airways. These therapies not only increase energy levels and alertness, but will provide you with the enhanced lifestyle you desire.
Introducing NuCara Home Medical's Dedicated Local CPAP Resupply Team
Our CPAP Resupply Team has been created to help you connect with our sleep therapy staff in a live personalized fashion. They help you remember to fill your supplies regularly, as it is important to maintaining your health with a good night's sleep – we make it easy for you!
Recommended Replacement Schedule for CPAP Supplies
Once Monthly
Full-face mask cushions
Two Disposable Filters
Two Nasal Cushions or Nasal Pillows
Every 3 Months
Every 6 Months
Headgear & Chin Straps
Humidifier water chamber
Pollen Filters
**The frequency of your supply replacement schedule will be dictated by your insurance plan, and may differ from the schedule provided. It is important to check with your plan to determine coverage.
** A new prescription is needed yearly for replacement supplies.