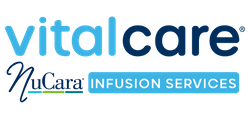 Infusion Therapy Services - Ottumwa, Iowa
Through our Vital Care Home Infusion Services franchise we offer a comprehensive scope of high-quality parenteral and enteral therapies.
Infusion therapy provided for the following conditions and more:
Immunodeficiency
Infertility
Multiple Sclerosis/Neurological Disorders
Rheumatoid Arthritis
Crohn's Disease
Ulcerative Colitis
Migraines
Total Parenteral Nutrition
Osteoporosis
Pulmonary
Infections (bacterial, fungal, viral)
Blood Disorders
Rare Disorders
Dermatological Conditions
Iron Deficiency
Please call regarding additional therapies
See our medication order forms below and a list of insurances.
Home Infusion Therapy
NuCara offers an alternative to extended hospital care for medically stable patients requiring intravenous (IV) therapies. When such therapies are administered in the home setting, patients typically recover faster, experience fewer complications, are more comfortable, and save money. Since home IV therapy allows most patients to resume their normal activities quality of life is dramatically increased.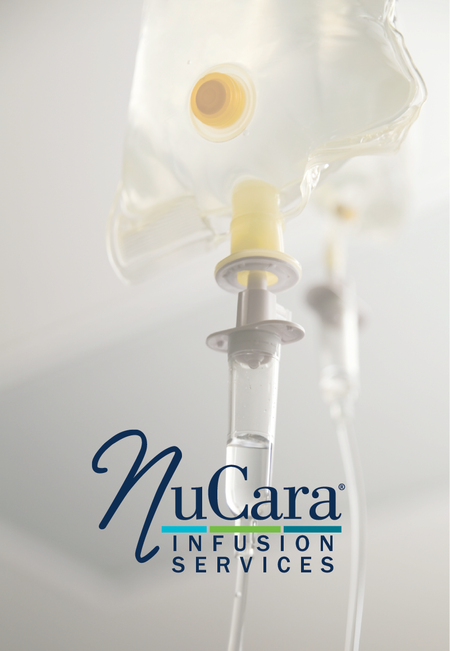 NuCara provides the most advanced infusion devices and pumps, IV solutions, and other necessary supplies. NuCara processes all insurance paperwork and billing. Initial assessment and insurance verification are free. Ongoing patient assessment and monitoring is conducted.
With NuCara, each patient receives personal delivery and instruction by trained staff as well as 24/7 availability.
See our medication order forms below and a list of insurances.