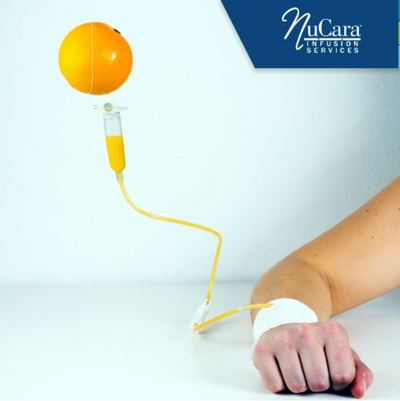 Boost your immune system with an Immunity Vitamin IV packed with Vitamin C, Zinc and a blend of B Vitamins. Immunity Infusion therapy can help boost your immune system to combat mild viral illnesses.
No prescription needed. Every Immunity IV session includes a free consultation with our on-site nurse practitioner. Schedule an appointment at our Waterloo Infusion Center and soak up the benefits of IV nutrient therapy!
Benefits of Immunity IV Therapy
Replenish Immune-Boosting Nutrients
Fight Fatigue
Increase Hydration
Boost Immune System to Help Fight Mild Viral Illness
*These statements have not been evaluated by the FDA. This product is not intended to diagnose, treat, cure, or prevent any disease.
Price: $115 per infusion
NuCara now offers a variety of vitamin Infusions at our Waterloo, Iowa Infusion Center. If you are interested in learning more about vitamin infusions, please fill out the information below and a member of our pharmacy staff will be in touch.