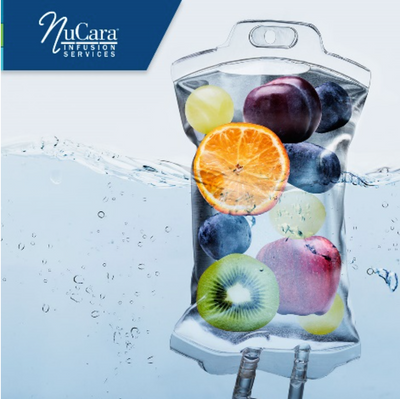 Feeling tired and thirsty? Find relief from dehydration fatigue with a Quench Hydration IV from NuCara Pharmacy! This IV is packed with B Vitamins, Vitamin C, and Amino Acids to replenish your fluids fast!
No prescription needed. Every session includes a free consultation with our on-site nurse practitioner. Book your first Hydration IV today!
Benefits Of Hydration IV Therapy
Fight Fatigue
Detox System
Replenish Vitamins
Rehydrate
Improve Circulation
Reduce Inflammation
Boost Metabolism
These statements have not been evaluated by the FDA. This product is not intended to diagnose, treat, cure, or prevent any disease.
Price: $115 per infusion
NuCara now offers a variety of vitamin Infusions at our Waterloo, Iowa Infusion Center. If you are interested in learning more about hydration infusions, please fill out the information below and a member of our pharmacy staff will be in touch.